Southwold's Luxurious Pair
Published: Friday 23rd Aug 2019
Written by: Chloe Baker
On the East Coast of England, Southwold is one of Suffolk's most iconic seaside towns. A destination of optimum seaside tradition where the mouth-watering smell of fish and chips entices you in, it's a holiday destination loved by couples, families and even the odd celebrity. Niche Retreats are proud to offer luxury properties in this quintessential town, and two of our newest are something to shout about. Platinum properties Mole End and Garden Lodge are moments from the sea, just by South Green and nestled on Queen's Road. 
Imagine just the two of you, in glorious luxury as you relax in comfort and style. Velvets, soft linens, robes, a roll-top bath, fine wining and dining… Your ultimate romantic retreat.
As romantic getaways go, this one has it all. Sumptuous touches at every turn, fine details and luxury extras make Mole End a place you'll both remember forever. This Victorian cottage has been brought right up to the 21st century to offer comfortable luxury for just the two of you.
This is all about relaxation and choosing the right soundtrack for the Sonos speakers throughout the property. Step inside to your master bedroom where luxe linen and robes await you next to the velvet (yes, velvet) bed. Take a moment to peek at your bathroom where the roll-top bath takes centre stage against stunning azure subway tiles.
Next, it's upstairs to your living space flooded with that glorious Suffolk light. Check out the wood-burning stove, perfect for those chillier evenings while you both curl up on the velvet (yes, more velvet) sofa complete with leather footstool. Soft greys and greens set the tone for the open-plan space with a kitchen dreams are made of. DeVol cabinets in pewter grey, topped in brilliant white give you a hint of the fine wining and dining ahead. Miele appliances plus a Nespresso machine make those romantic meals for two all so easy.
Then, if (and it's a big if) you do step outside, the pretty town of Southwold awaits your curiosity. The town is full of quirky cafes, world-class bakeries and wonderful restaurants. Fill your boots at Two Magpies, where the croissants are freshly baked every morning and the coffee is the best you'll ever taste. Bring the goods back to Mole End and enjoy them in all that velvet. Walk from Southwold to Walberswick where you'll stumble across ancient windmills and spot wildlife through the reeds, and enjoy some top range pub grub from The Sail Loft where you'll fully relax knowing you can wander home when the bed bugs call. 
As you lie back and contemplate your holiday, you know it's those little touches you'll remember - the plush sofas, the Miele range, that roll-top bath, those robes… Yours to relish forever.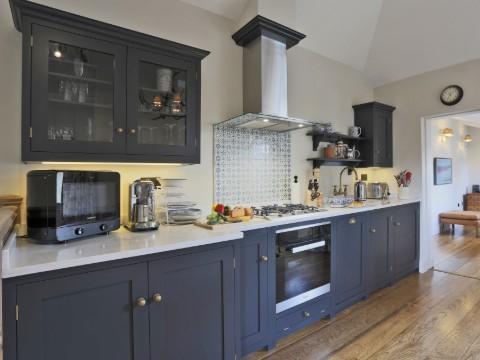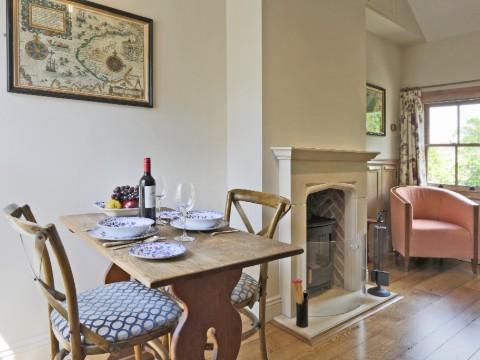 This Victorian cottage might go back a while, but the recent refurbishment has brought her bang up-to-date to offer all of you the perfect holiday in fine elegance and luxury. Even the dog won't want to leave!
Step through the front door into your open plan living area, stylish and comfortable and flooded with that famous Suffolk light. A cosy wood-burning stove promises evenings of delicious warmth curled up on the uber-comfy sofas while you all put your feet up on the plush leather footstool. Maybe you're sipping a little something while you wait for dinner or perhaps you're doing the creating in the kitchen fit for the most demanding of chefs.
DeVol cabinets in a sleek olive greenhouse a cook's dream kitchen, complete with a Miele range cooker (yes, that is a griddle), Miele appliances, Belfast sink and Nespresso coffee machine. You'll appreciate the elegant touches, take the brilliant white countertops and striking bronze taps, for example.
Next, it's upstairs to three stunning bedrooms, each panelled in different shades of blue. Will yours be Cornish, azure or eggshell blue? All come filled with natural light from the big windows while the beds promise the sleep of kings.
And then outside to the delights of Southwold. Bumble down the beach, rain or shine, where you'll find golden sands and Southwold's eccentric pier. The vintage arcade games provide hours of entertainment, and back on the beach, there's always the option of that surf lesson you've always thought about. A gelato from Harris & James shouldn't (we repeat shouldn't) go a miss. Choose from their monstrous amount of flavours from key lime pie to salted caramel.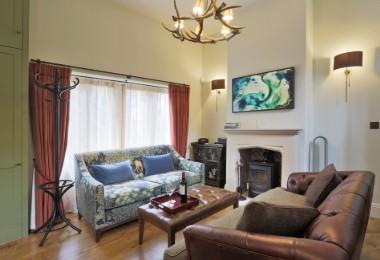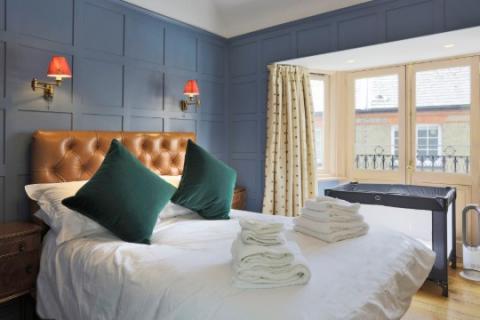 To find out more about these wonderful properties, give us a call on 0333 3058 404 or fill out an enquiry form on either of the property pages here: Mole End Garden Lodge.