Best Beaches near Porthleven
Published: Tuesday 7th Apr 2015
Written by: The Niche Retreats Team
No traditional British holiday would truly be complete without a trip to the seaside. If you're staying in a Niche Retreat in Porthleven, then you'll be delighted to hear that the area is complemented with some of the most fantastic beaches in the whole county. Being a peninsula, Cornwall of course has many, many miles of beautiful shoreline, and more than its fair share of dramatic cliff scenery, crashing waves and sandy beaches. Here we look at several that are a mere stone's throw from Porthleven.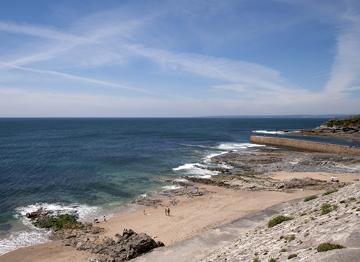 Porthleven Beach:
The most obvious candidate to begin with, Porthleven Beach is the stunning natural face of Porthleven and its harbour. With all the facilities of the town and its harbour at your disposal, this sandy beach is surrounded with top eating spots and beautiful views. There is a dog ban in effect from Easter until October 1st, however, so you may have to choose another beach to take pooch to. The sea at Porthleven Beach can be rough, and while it is a good spot for professional-level surfers, it is not for the light hearted.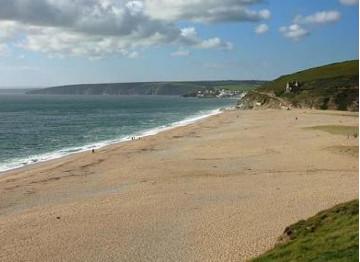 Loe Bar Beach (1 mile from Porthleven):
One might think this an unorthodox choice for a beach day, since the waters at Loe Bar are very dangerous, and totally unsuitable for swimmers or surfers. The area, however, is certainly worth a visit, owing to its wealth of local history and stories of tragedy and loss. There is also the stunning, dramatic cliff landscape to enjoy.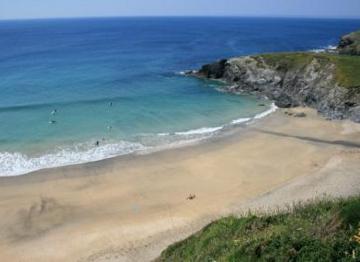 Polurrian Cove (2.6 miles from Porthleven):
Take the car just a few minutes south of Porthleven and stop in the village of Mullion. Another 10 minute walk will get you to this great sandy beach. No dogs are allowed on the beach at any time of year, which makes for no risk of stepping in an unpleasant surprise. This beach is popular with families looking for a nice spot to enjoy the fresh air, peace and quiet.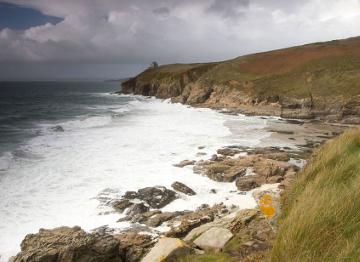 Rinsey Cove (2.6 miles from Porthleven):
This very quiet and secluded beach is an excellent choice for swimmers. Some visitors have claimed to have sighted dolphins from the beach — that's a memory that will last a lifetime. What's more, dogs are allowed so the whole family can enjoy a day of azure sea, pleasant sandy beach and nothing but gorgeous horizon as far as the eye can see.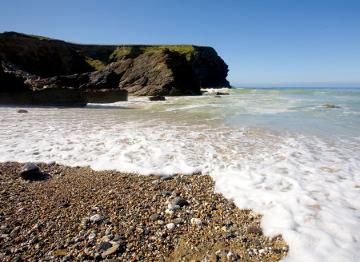 Dollar Cove (3.5 miles from Porthleven):
Another good dog-friendly beach (Fido will be pleased!), Dollar Cove is also known by the locals as "Jangye Ryn." It's also another spot swimmers might enjoy, but it should be noted that unlike many of Cornwall's beaches during the busy summer season, this beach does not have lifeguard cover. It does, some say, harbour a secret treasure though, so make sure you bring your metal detectors! Previous visitors have found silver dollars strewn about the beach thanks to a 17th Century shipwreck nearby. These same dollars are now also the beach's English namesake.
Come to explore these and many more beaches near Porthleven by booking your next stay in a Niche Retreatnow. Your beach, your holiday!